Mutilation Prevention Products
Below are some of the "MUTILATION PREVENTION" and special application tools we make for the automotive and truck assembly plants. The white protective "Spinz-Free" rotating sleeves are used on the majority of our tools to prevent damage to the paint, plated and fabric surfaces of the vehicles. They also prevent injuries to the associates by covering any pinch points between the power tool and the fastener. The tools shown may not fit YOUR particular application so to make a tool for YOUR needs we need more information and sample fasteners. Please contact us by phone or email to cure your ills.
- signed by:
Mutilation Prevention Doctors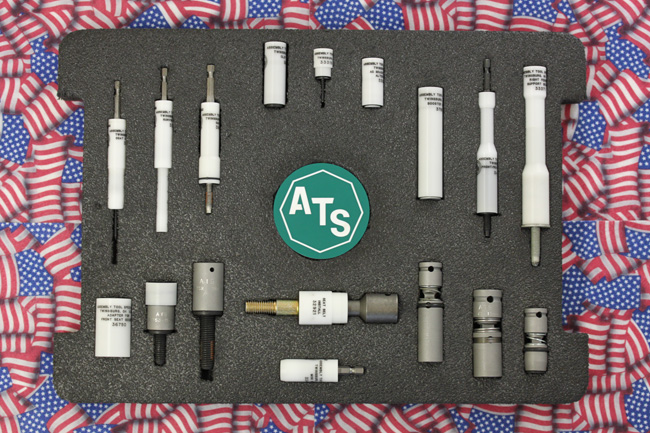 Please click the following links to direct
you to the corresponding page.

Mutilation Prevention Products


Specialty Tools


Power Tool Holders


Torque Wrench Heads


Miscellaneous Items

Jackie,
"We could not have done what we did without your expertise, time and effort and I wanted to thank you with my personal appreciation. Your ability to assess and work with our plant unassisted was a tremendous help at a time I was so tied up in multiple places simultaneously. On behalf of our organization, we thank you."

-GM Process Engineer



Jackie,
"Thank you for the trial tool for the front end installation process here at Mercedes. I took it to the line for testing and the team members liked it so much they wouldn't let me take it off. Great work!"
You are here:
Home
> Mutilation Prevention and Special Application Tools